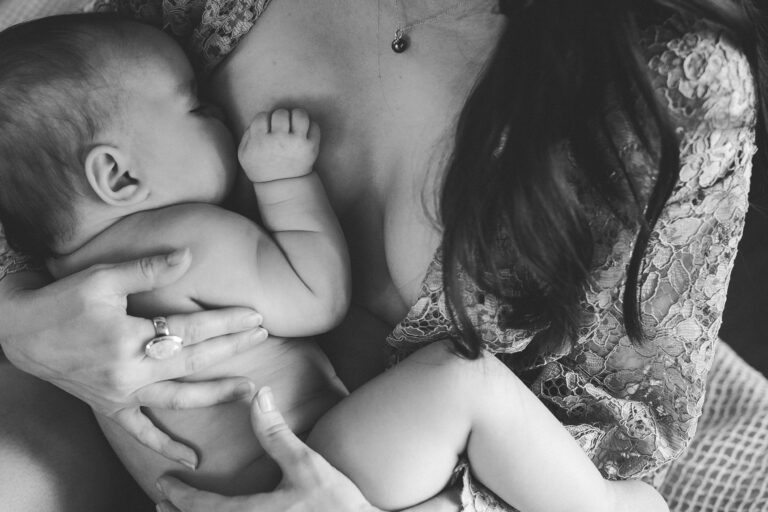 When a baby is born, a mother is born too.
They both need support, attention, security and love.
Are you looking for a postpartum care?
As a postpartum doula, I'm also a guardian angel, who ensures that all family members feel important and cared for as they adjust to the new baby and lifestyle. I help maintain home warmth and harmony on both an emotional and physical level. I am there as an invisible shadow or as an active actor, depending on what kind of help the family needs most at the moment. I respect the need to create closeness between mother and baby, making sure that the mother does not have to burden herself with daily responsibilities. The support I offer is physical, emotional and informational. This is a complete service and you don't have to spend your valuable time looking for different specialists. Use postpartum time for adapting, learning and growing together as a family. Please continue here.
Do you need help from a lactation consultant?
Breastfeeding is so much more than just a way of feeding a tiny human. But building a good breastfeeding relationship and maintaining it during more difficult times can be a real challenge. As a lactation consultant, I stand for your baby's good weight gain and full stomach. But I also want to be sure, that you are happy with choices that you make. I can also help you with my knowledge on solid food and weaning. Read more
What is fourth trimester?
Most lectures for pregnant women focus on three trimesters, yet the birth of a child is not the end of the journey, but the beginning of a new phase of life. Rest, nourishing food, pampering the body, an experienced support person in the role of mother and being in nature are just some of the things to focus on in the postpartum plan. In the first three months after childbirth, i.e. the fourth trimester, it is most important to offer mother and baby a home full of love and comprehensive help to help them adapt to both emotional and physical changes. To establish a secure close relationship, it is best for the baby to spend time on the mother's stomach in skin-to-skin contact: 9 months in the belly, 3 months on the belly, as they say. As a postpartum doula, I allow the mother to focus on the baby, providing practical help with the home and baby, and emotional support.
Do you need help by organizing a baby shower?
"Mother blessing" baby shower is designed to offer support and love to a woman expecting a baby. A mother-empowering baby shower is a heartfelt alternative to a baby showerto celebrate a woman's birth into motherhood and strengthen her relationships with a support network. If baby shower'i tähtsaks osaks on lõbusad mängud, fun games are an important part of a baby shower, the "Mother blessing" baby shower recognizes a woman who is going through the biggest change of her life. The ceremony focuses on the emotional aspects of the journey of becoming a mother, and support is given instead of material possessions. Read more here.